Miley Cyrus is coming back to the music scene with a bang.
After taking a self-imposed "media blackout," the singer sat down with Billboard to discuss the next steps in her career.
As it turns out, new music and a new album are coming sooner rather than later.
According to the publication, the first single titled "Malibu" is set to be released on May 11. And just two days later, the singer will appear at 102.7 KIISFM's Wango Tango in what is being described as a "special guest performance."
As suspense and excitement continues to build, Miley has been gracious enough to drop some hints about what Smilers can expect in the weeks to come.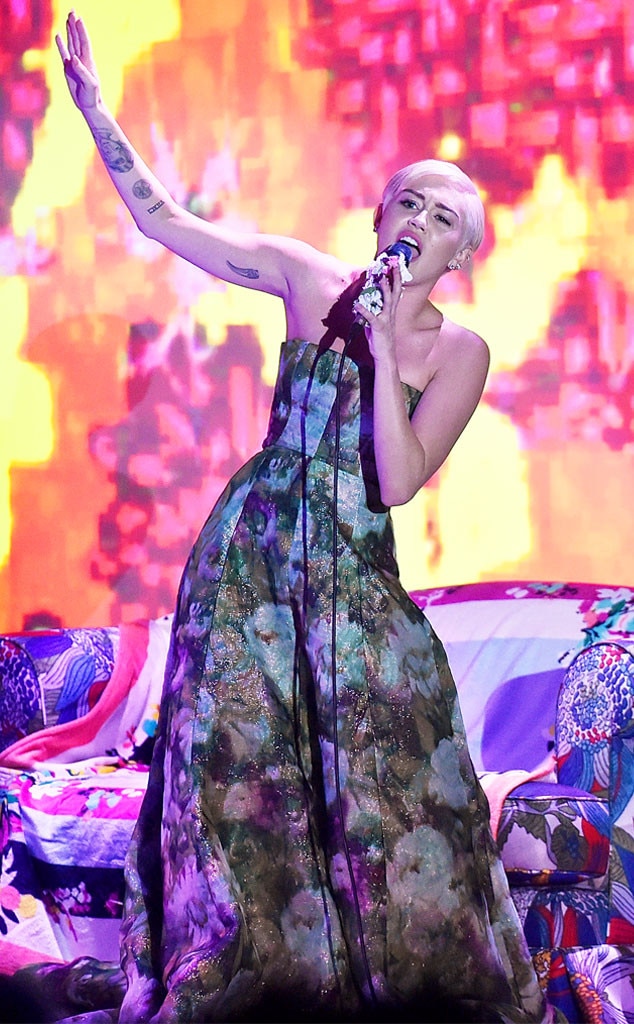 Pascal Le Segretain/Getty Images
For starters, the first single off the as-yet-untitled album is being described as a "breezy love song" with sounds you've never heard from Miley before. 
The former Hannah Montana star wrote the lyrics and melodies to various songs on the album with producer-writer Oren Yoel playing the instruments. 
And while Miley created one song for Hillary Clinton and another for women in the workplace, the album is expected to be more personal than political.
"This is Miley leaning into her roots more than I've ever heard," dad Billy Ray Cyrus shared with Billboard. "For her, this is honest."
Another source added, "She sings a lot about love. She doesn't directly identify Liam Hemsworth but it's pretty obvious."
Ever since she became a household name on the Disney Channel, Miley has created countless hits. In fact, many of those records including "Party in the U.S.A.," "Wrecking Ball," and "We Can't Stop" have become massive radio hits.
When it comes to her upcoming songs, however, Miley is focused on other important things.
"My main concern isn't radio," she told the publication. "I truly don't even listen to it." Wherever the songs end up playing, we can't wait to hear.